Well, I just came back from a much needed vacation in Sydney and it was great!
Here's a pic where we went dolphin watching…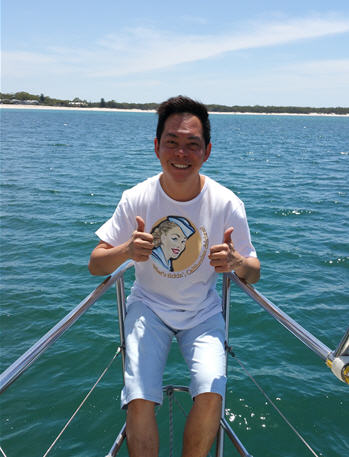 And here's a video of the dolphins!
Had a great time in Sydney and when I got back…
Here's what I saw in the mail:
Multiple Monthly Checks, Multiple Streams Of Income!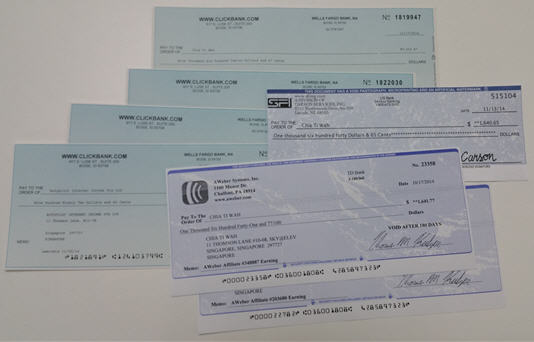 This is the Hostgator check I was showing you in the video:

So how would you like to get paid while on vacation and live the internet lifestyle?
How did I earn consistent monthly checks from companies like Hostgator, Aweber, Clickbank, SFI and more while on vacation?
How do you make multiple streams of income on COMPLETE AUTOPILOT even when you're not on the computer??
I want to share with you TWO very important internet marketing strategies to do all these and more, and they are actually VERY SIMPLE…
Multiple Opportunities:
This just means having multiple monetization opportunities, not just one.
By joining different programs that each pay you and by diversifying your income potential, you have MORE opportunities for making sales.
It makes perfect sense.
If you've read my "Make Millions Online" book, then you'd know why I said it's important to focus on making multiple streams of income.
You can still focus, but on a few programs like I do.
Multiple Exposures:
This is one of the many strategies I teach in Super Affiliate Millionaire…
All it means is you use multiple channels to expose your marketing, selling and product recommendations.
Don't stick to just one way to expose your message, use whatever channels you can find and put your message EVERYWHERE!
This means putting your message on your websites, blogs, emails, reports, products, videos, social media and really, anywhere which allows you to reach an audience.
For example, I put my Hostgator affiliate link all over the place.
It's on THIS very post, on this blog, my other websites, my emails, my products, my facebook page…all at once. You get the drift.
I'm basically creating MULTIPLE exposures for my recommendations to be seen – which works well as you can tell.
Here's the simple principle why this works:
The more you expose your offers, the more people will see and buy it.
REALITY CHECK…
We're now in December 2014 and 2015 is just around the corner!
Have you started doing anything at all to ensure 2015 is a better year for yourself, your family and your business?
Good news is, it's not too late (it's never too late) to start planning and taking action.
(My next post will talk about that and it will be a HUGE WAKE UP CALL for you)
Bad news is, some people will still not take action.
5 years, 10 years from now it will still be the same.
You need to get out of your comfort zone, focus on becoming successful and take action. Remember…
"With every action, comes a reaction"
In other words…
With no action, there will be NO reaction and changes.
Wishful thinking gets you nowhere. You've got to make the change YOURSELF.
If you want expert help and a quick start to become successful with your own internet business so that you can begin 2015 on a great foot, then an option is to…
Click here to get your entire business completely done for you…
Have a great day and I'll talk to you soon 🙂
Hope this helps.