I've read many self improvement books since I was a teenager (not that long ago!) and the common thread among most of them is…
Write down your goals!
It's a simple task that works to steer your mind but 99% of us DON'T do it.
Well I don't either. Not often enough anyway.
Lets not even talk about New Year resolutions lol.
Have you heard about creating a "Life List"?
For example, 10 things you would want to do before your time on earth is up.
It's a grand goal indeed when most people don't even KNOW what they want. Think about it.
"You can't achieve what you want – when you don't even know what you want."
That's my own invented little quote by the way. Hope it makes sense.
Even though we don't often write down our goals, I think it's important to at least do something meaningful every week.
Stuff that enrich our lives and plant memories in our minds as grand experiences.
It could be little things or big things, doesn't matter.
What have you done this week you can REMEMBER?
I can't remember many things as I'm a rather forgetful person, however some things when done can be easily remembered because of the FEELINGS and EXPERIENCES attributed to them.
It could be simple things like watching a great movie, or doing something "out of the ordinary" than what you'll normally do.
For example, I travel often and hardly watches movies on the plane as I'll be on my computer. I do remember 3 months back when I did decide to watch 3 movies in a row though. Really enjoyed Wolverine too. Brings out the animal in me 😉
Just yesterday, I caught Shrek Forever After in 3D and it was GREAT. Really nice kids movie that made me feel young and happy again.
In fact I did a lot of things this week I can easily remember…
I launched this new blog, worked on a major business plan, spoke at length with my lawyer, bought a new car! (no, the events are not related to each other)
Here's the car, it's a Mercedes M Class: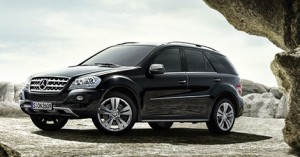 Cars in Singapore are crazily expensive because of taxes etc. and I paid over S$250,000 for it. But it's worth it because of the EXPERIENCE now and in the future.
I don't profess to be a Mercedes fan but I've still got my other Eclass coupe which is simply AMAZING…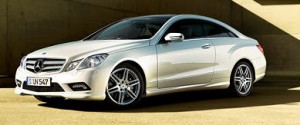 I'm sharing this with you to hopefully inspire you.
I'm an ordinary guy who got a start on the internet and became successful because I KNEW, WANTED and TASTED success even before I succeeded.
That's the key – it's about wanting it bad enough.
Some people call it the…
BURNING DESIRE!
Do YOU have that?
You must have it to succeed in ANYTHING – life, business, relationships.
The starting point?
WRITE DOWN WHAT YOU REALLY WANT, SEE IT EVERY DAY AND MOST IMPORTANTLY – WORK TOWARDS YOUR GOAL – EVERY DAY!
Nothing happens overnight but it will happen if you want it to.
"Nothing ventured, nothing gain."
Stick to your guns.