Welcome! For the next 30 posts, I am going to write from a series titled "Online Marketing Secrets," where I'll share with you some of the key secrets I have discovered throughout my years marketing online. These will all be based on strong evergreen marketing principles and they will continue to work for you years and years ahead after you first read them here!
We're not going in any particular order for the moment. This message is more for people who are already started than someone who is 100% brand new to internet marketing, but newbies will want to read it over, too.
Secret Number One is:
More Traffic Isn't Always the Answer.

You've probably thought of this before. "If I could only get x number of people to my site in y amount of time, then I'd make z amount of money". There's something missing from this equation though.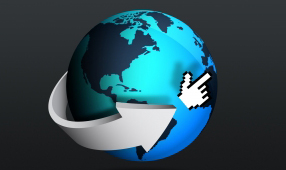 That missing element is the conversion rate. This simply refers to the percentage of people who take the action you want them to take when they come to your site. In this case, we're talking about making sales.
The reason more traffic isn't always the answer is because not all traffic will convert to sales for your site. What you want is one of two things – a way to get more targeted traffic to your site, or a way to get more of the traffic you get to convert to sales.
More targeted traffic is easy enough to get if you're ready to do the work involved, or prepared to pay for it. You can write articles, send press releases, have webinars, improve the way your site is set up for search engines, make sound joint ventures, or buy facebook traffic.
How to get the traffic that shows up to buy what you have at your site at a predictable rate is, however, a completely different matter. You'll have to start studying your site.
The easiest way is to make sure there's only one action for him to take, like putting in his email address or clicking on the buy button and making a purchase. Of course, that isn't practical for some types of websites, such as blogs or content-based internet properties. We'll talk more about what actions you can take to fix this after the online marketing secrets series.
For now, just remember, fix the problem your site has converting – tweak and test everything until traffic begins to convert at a predictable rate. Then, and only then, should you throw immense amounts of traffic at your site in an effort to increase your income.